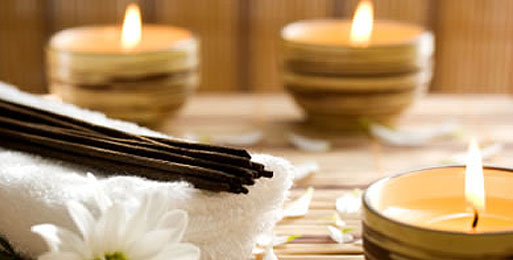 Other Treatments
Lava Shell Massage
This revolutionary and unique full body massage uses self-warming Tiger Clam Shells to deliver a seamless treatment, tailored to suit your individual needs. Hydrating oils are used during the treatment to moisturise the skin. The warm smooth shells are expertly guided over the body with varying pressures, techniques and precision, enabling the therapist to reach the deepest aches and pains, alleviating all stress and tension. Stimulates the body's natural systems to effectively eliminate toxins and reduce bloating.
Swedish Body Massage
This full body massage improves blood circulation and lymphatic drainage and eases muscular tension. Specific massage techniques are used to warm up the muscle tissue, releasing tension and gradually breaking up muscle "knots" or adhesions. Swedish massage promotes relaxation among other health benefits.
Thai Herbal Poultice Compress Massage
Drift away with this unforgettable traditional hot poultice massage. Gentle stretching to start followed by steamed aromatic compresses containing Lemongrass and other natural Thai herbs. Combining the use of poultices and hand massage makes this treatment really special. You are given 2 poultices to take away with you to infuse your senses a little longer.
Thai Foot Massage
Part of a traditional Thai massage. Begins with a lower leg and foot wash and scrub, then a gentle stretch to enable Zen energy lines to open this allowing positive flow of energy throughout the body.
Spa Heaven Cocoon
Full body exfoliation followed by a body massage with your choice of oil for silky smooth skin. Whilst wrapped you'll receive a relaxing foot and scalp massage.
Candle Therapy Massage
Full body exfoliation followed by a deeply relaxing full body massage using our special massage candles which are burnt during the treatment. Warming, comforting and totally relaxing.
Eve Taylor Body Treatments
Professional Aromatherapy skin care range based on unique essential oil blends - choose from exfoliating body scrubs, toning, anti-cellulite and detoxifying treatments, as well as body wraps tailored to meet the client's individual requirements.
Manicure
Ideal for improving the appearance and condition of the nails and cuticles. Includes relaxing hand and arm massage to improve circulation and lymphatic drainage and a high-shine polish finish.
Pedicure
Ideal for tired feet and legs. An enriching foot scrub followed by hard skin removal, a relaxing leg and foot massage to promote blood circulation and lymphatic draining and a high-shine polish finish.